Driveway Contractors Kildare
Get a free estimate from our driveway contractors in Kildare for replacing your old driveway with a new driveway with options on block paving, tarmac, gravel and more.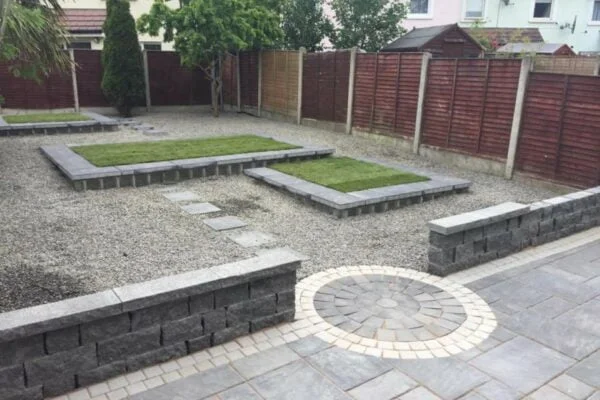 100%
SATISFACTION
GUARANTEED
New Driveway Installations Kildare
We provide a wide range of driveway installation services throughout County Kildare. From new driveways to replacement patios and landscaping work - no job is too big or too small.
We don't use gimmicks or salesmen; our driveway contractors provide top-quality workmanship and customer service on all our Kildare driveway installations at very competitive prices.
Our options for new driveway installations include replacing old driveways, resurfacing or extending a pre-existing driveway area. All work is carried out by our driveway contractors and is backed by a long term written guarantee.
Driveway and patio services include:
New driveways
Lawn installations
Artificial grass
Roll on turf
Wooden fencing
Natural stone patios
Porcelain tiled patios
Bricklaying
and much, much more...
If you would like more information, you can view the services provided by our patio contractors in Kildare or the services provided by our paving contractors in Kildare.
Why not call Orchard Driveways and Patios on 045 832853 for a FREE estimate from our driveway company in Kildare? We look forward to hearing from you.
LIST OF SERVICES IN Kildare, Ireland