Gravel Stone Installers Sandyford
We provide a gravel driveway installation service in Sandyford with options for laying new driveways using gravel stone, natural stone and shingle stone. Free no obligation estimates.
GET A FREE ESTIMATE >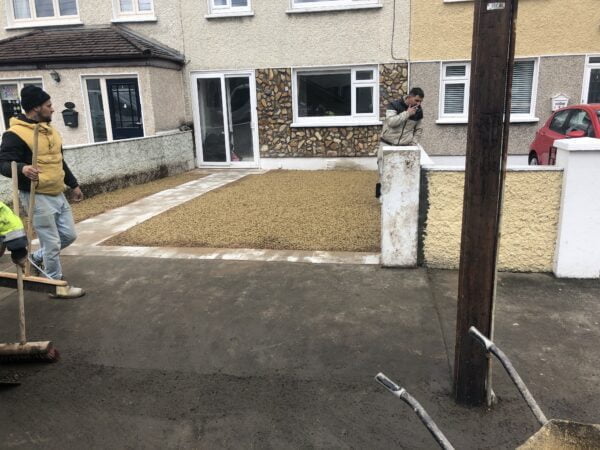 100%
SATISFACTION
GUARANTEED
Gravel and Natural Stone Driveways in Sandyford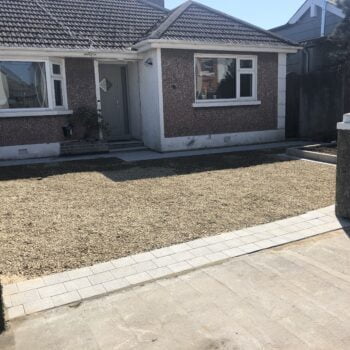 Gravel driveway installation service for Sandyford and surrounding areas. Unbeatable value for installing a wide range of gravel stone and shingle on driveways, patios and low-maintenance garden areas. Free estimates.
Orchard Driveways and Patios sources only quality gravel and stone chippings for driveways to ensure a long-lasting and durable driveway suitable for all vehicular and foot traffic.
Our gravel installers provide samples of various gravel colours and sizes for your driveway. When we install a gravel surface, we grade off the existing base and install a new solid base using 804 stone for your driveway. This is very important to ensure no potting will happen after the installation.
Gravel Driveways
Shingle Driveways
Stone Driveways
Gravel Laneways
We will install heavy-duty membrane sheeting to prevent any weed growth. We will always box in the gravel using block paving, granite or edging kerbs to ensure no gravel can leave the driveway.
If you are unsure about gravel stone, we offer other options, such as tarmac driveways in Sandyford and driveway block paving in Sandyford.
Call Orchard Driveways and Patios on 01 514 3059 for a free visit; we will go through our installation process for laying new gravel driveways in Sandyford, along with any bordering you would like and samples of the different types of gravel stone.