Patio Services For County Kildare
New Patios
Patio Repairs
Patio Redesigns
Unbeatable Prices
GET A FREE ESTIMATE >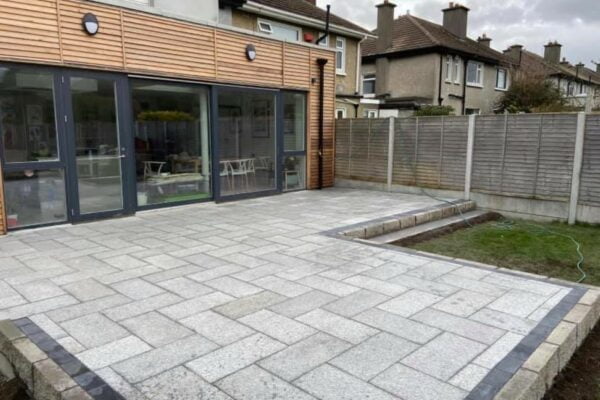 Patios Kildare
We provide patio services throughout Co. Kildare and nearby areas. Our installers offer a range of patio installation choices with options on sandstone patios, limestone, porcelain patios, granite and more. We aim to cater our service to suit any budget. Ranging from patios and lounge areas to landscaping and lawn replacements. If you want to know more about a particular service, click the relevant link.
Our 5-year written guarantee covers all the work our installers complete, with each patio project completed to a high standard. We are giving 100% attention to every project, regardless of the size of the project. We use only quality products for patio and garden areas to ensure a vibrant and durable finish.
Our patio services for Kildare include:
New patios
Porcelain patios
Granite patios
Sandstone
Limestone
Concrete slabbing
Why not call Orchard Driveways and Patios today on 045 832853 for a free no, obligation estimate on replacing your patio in Kildare?
RECENT
Patio Services

WORK

Why Choose Us?

All work handled by our own team

Public Liability Insurance

We work throughout the entire region

Tailored to suit your requirements

Schedule A Free Quote
Want to talk with us about a project? Please fill out the form below and we'll contact you within 24 hours or call
045 832853