Artificial Grass Installers Maynooth
Get a free estimate for installing an artificial grass lawn at your home in Maynooth. We offer options on grass types, lengths and textures to ensure you have a beautiful low maintenance garden all year round.
GET A FREE ESTIMATE >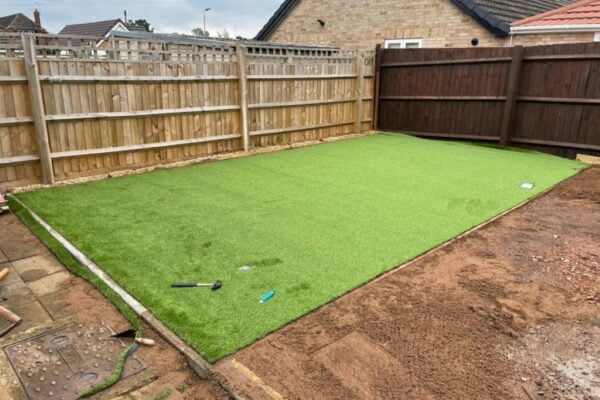 100%
SATISFACTION
GUARANTEED
Artificial and Fake Grass Maynooth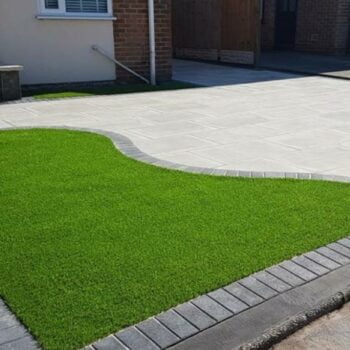 We offer unbeatable value for installing low-maintenance lawns and gardens using artificial grass. No project is too large or small for artificial grass installers.
As a small, family-run business with over 20 years of experience, we take pride in delivering exceptional artificial grass installation services throughout Maynooth for customers.
We offer the best quality service for fitting artificial grass, focusing on customer satisfaction. Our services extend beyond Maynooth and cover all the surrounding areas. We travel to your location for your convenience, making the process of transforming your lawn into an attractive artificial grass area as smooth and hassle-free as possible.
During our free visit, we can bring samples to help you pick from our excellent range of artificial lawn choices and explore our other installation options to find the best artificial grass solution for your needs. We're committed to delivering the highest quality of service and craftsmanship, and our team is always on hand to provide expert advice and guidance.
View our roll-on turf lawn lawns in Maynooth choices for other gardening options or the services provided by our tarmac contractors in Maynooth for the front of your home.
If you're interested in our services, call us on 045 832853 to learn more about how we can enhance the beauty and functionality of your garden. Get a luxurious garden lawn with an incredibly realistic natural look and low-maintenance installation in Maynooth, perfect for year-round use in any shaded areas where real grass may struggle to grow.